Mobile Virtual Network Operator
Full Turnkey MVNO enablement suite including carrier access and product procurement.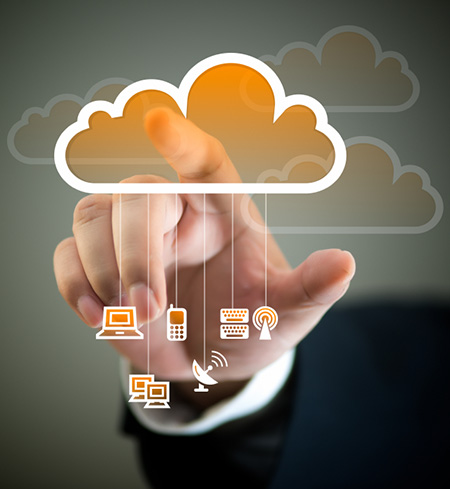 MVNOs account for over 25% of wireless customers in the US including companies like Tracfone, Virgin Mobile, Boost, Qwest, Wal-Mart Mobile and a 100 plus others, which make up the 20 year old industry. Due to increased spectrum, decreasing wholesale rates and increased competition, the MVNO industry is expanding and Unified Signal's turnkey MVNE system and supplier eco system has the ability to help any company in any industry become a wireless brand and sell mobile service to the public.
Unified Signal can implement an MVNO for a fraction of the cost of the competition providing higher margins to the MVNO, allowing them to offer more competitive pricing and easily expand into additional services and still using one ubiquitous operating platform. The Unified Signal system provides its MVNO clients with all the tools necessary to manage and grow their business including: carrier activations access with all 4 major wireless carriers, credit checks, phone procurement and fulfillment, rating and billing (both online or paper bills), customer service, strategic and tactical reporting, taxing, carrier wholesale bill QA, and a feedback / development loop that helps MVNOs stay on the cutting edge of technology. In addition, our consulting side of the house helps create rate plans, branding and logos, marketing materials and helps to draw in sales and distribution channels. Unified Signal also offers an internal highly trained customer service team to support its clients and their growth. Unified Signal truly offers a cost efficient turnkey MVNO solution.
---
Wireless Carrier Access
Bring your own carrier agreement or use an existing client's direct contract.
Merchant Processing
Consumers can send / move money to any other consumer using the technology.
Pre/Postpaid BSS OSS
Solutions for implementation and integrated automation.
Product Fulfillment
Clients can buy inventory from world class product distributors.
Carrier QA
A carrier infrastructure that helps save on costs and increase scalability.
Private Label Portals
Turnkey solution with access to 120 APIs for systems to integrate.
API Support
Helps you maximize the amount of automation possible.
Private Label CRM
Expand on existing distribution channels and maximize marketing dollars.
Reporting
Reporting models to help clients price their services and manage their business.
Unified Signal has many unique competitive advantages in the marketplace, including the low cost of implementation, unprecedented carrier access, speed of integration, higher margins due to increased automation, and the level of support and expertise that clients receive when implementing the system. Unified Signal also allows its clients to use its full suite of 200 plus APIs to allow for the integration of an existing legacy billing system.