Wellness Services Enablement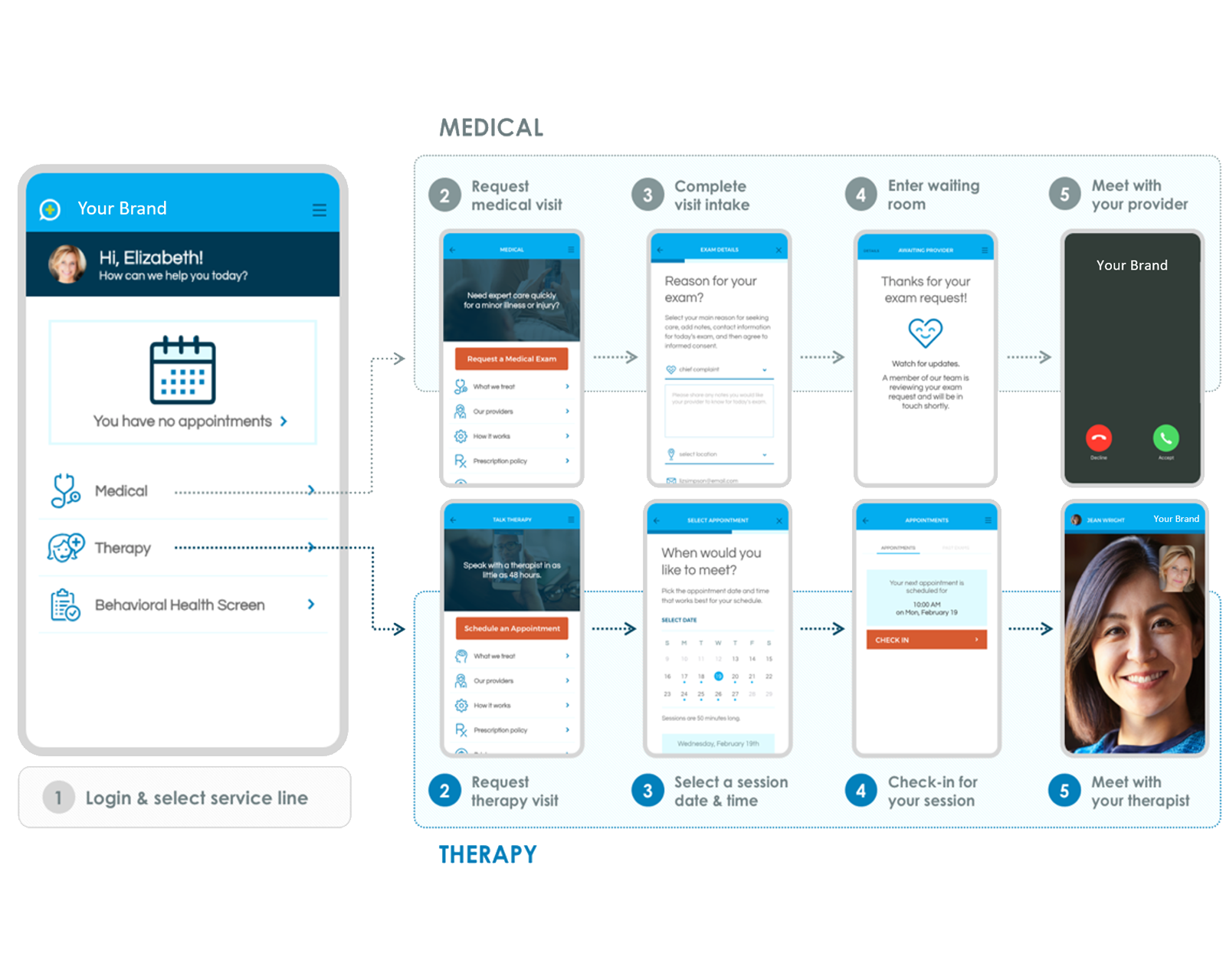 • Now servicing 4.5 Million customers nationwide.
• Urgent Care - Average wait time 8 minutes.
• Therapy-Average wait time 50 minutes.
• 94% of patients successfully treated through
Telemedicine.
• Urgent Care Prescriptions are sent directly to the
patient's selected pharmacy.
• Urgent care can treat Allergies, bites and stings,
bronchitis, diarrhea, fever, flu symptoms,
medication refills, nausea, sinus symptoms, skin
infections, urinary tract infections, and much more.
• NCQ Accredited.